The Chief Executive Officer of the Ghana Tourism Authority, Mr. Akwasi Agyeman was the special guest at a colourful ceremony graced by the Paramount Chief of Edina Traditional Area, Nana Kwadwo Konduah VI to launch the Edina Bakatue Festival at the forecourt of the Paramount Chief's Palace at Elmina in the Central Region.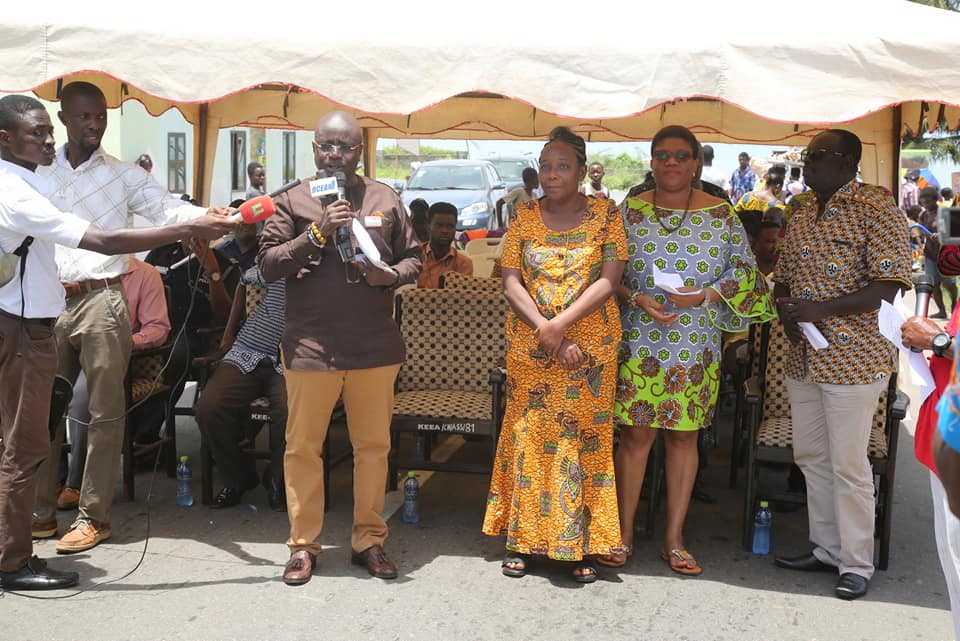 In attendance were the staff of GTA, The Municipal Assembly, The Chiefs and People of Edina, Police Personnel, the media and the general public.
This year's festival is under the theme "Buy Made In Ghana Goods, Use Made In Ghana Goods and Promote Jobs for the Youth. This is part of the continuous efforts by Nana Kwadwo Konduah VI addressing the growing unemployment amongst the youth.
Read More: