ADA AS A TOURISM ENCLAVE
The Ghana Tourism Authority in partnership with the Ada East District Assembly have together launched a project aimed at promoting Ada Foah area as a tourism enclave. This was done at a ceremony organized at Ada Foah yesterday.
Amongst the numerous tourism potentials of Ada include spots for marine watching, the Ada (Lake Volta) Estuary, the vibrant Asafotufiam Festival of the Chiefs and People of the Ada Traditional Area as well as beachfront and waterfront facilities for tourism.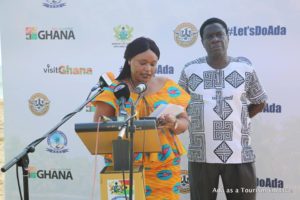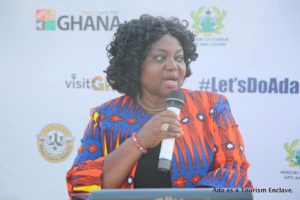 The estuary also offers the best conditions for water sports like sailing, canoeing, fishing, water skiing, wake boarding and jet skiing.
Another important water body and one of the most important salt mining areas in the country is the Songhor Lagoon which also serves as a base for birdwatchers.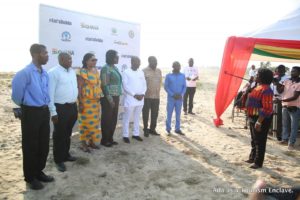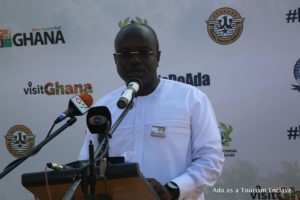 It is in this regard that the Ghana Tourism Authority, the Chiefs of Ada and the District Chief Executive had series of meetings to work on a blue print of inventory of all tourism sites, potential sites, policy imperatives for the Assembly and also the immense potential of tourism in the Ada East Area
.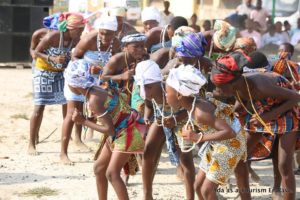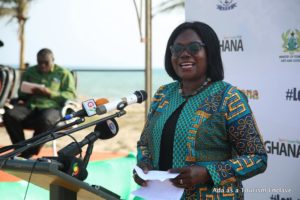 A working team co-chaired by the District Chief Executive, Sarah Pobee and CEO of GTA, Akwasi Agyeman including representatives of the chiefs, project partners and GTA Tema office was inaugurated by GTA Board Chairperson, Madam Ahwiring.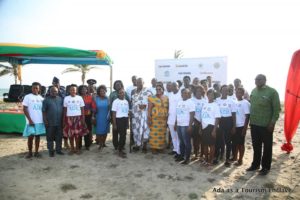 The plan is expected to open up the place for development with allocation of land by the chiefs.