Yesterday, the remains of an unknown enslaved African which was brought by the Prime Minister of Barbados was buried at the Assin Manso River Site, making it the third remains of enslaved Africans to be buried at the site.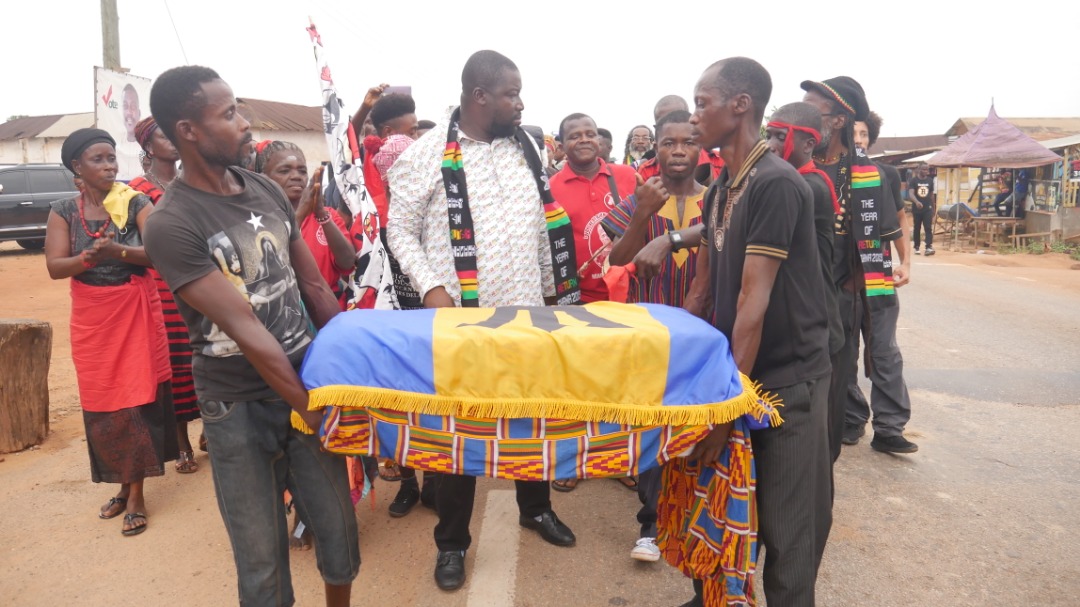 The Prime Minister,  who arrived on Thursday would be in the country for three days and would hold bilateral discussions with the President.
Prime Minister Mia Mottley and her business delegation will meet President Akufo Addo as well as tour Kwame Nkrumah Memorial Park. The trip is to deepen ties between the two countries.
Prime Minister Mottley will also participate in the Damba Festival to be held in Yendi over the weekend.