Written by Ivy Prosper
You've booked your trip to Accra. Now the countdown begins.  As you prepare to travel to Ghana there are a few things you will need to know for your arrival.  If this is your first time coming to Ghana or even landing on the continent of Africa, you're in for quite an experience.  
The city of Accra if a vibrant, eclectic mix of people from diverse backgrounds.  As the capital city of Ghana, it's much like many other major metropolitan centres in that people from small towns and communities across the country move there in hopes of greener pastures.  The result is the hustle and bustle of a big city that's crowded and often choked with traffic at peak times of the day. 
Because of the diversity in its people, there are various cultural practices people maintain from their communities even though they are in Accra.  The city is historically the dwelling place for people of the Ga tribe. Their language, Ga, is spoken by many in Accra, especially in Accra Central and Jamestown.  However because of the migration of many people from the Akan tribes (this includes Ashanti, Akuapem, Akwamu, Akyem, Fante) into Greater Accra, the Twi language, has become a dominant one spoken by many people in Greater Accra.  In fact, that language has become so commonplace that it's spoken by some even in regions where it's not the native language.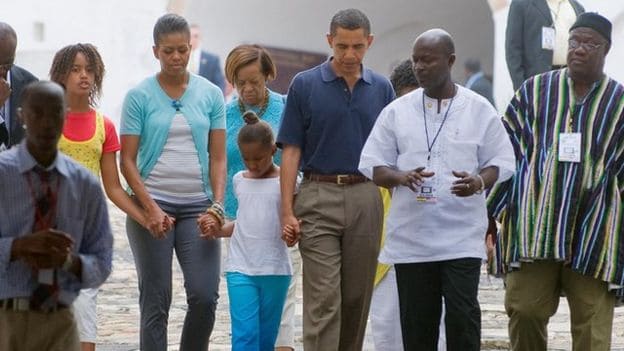 Despite the many groups in Greater Accra, because English is the official language of Ghana, nearly everyone speaks it, so as a tourist you will be able to manage.  Although you will frequently come across those who speak a local slang often called 'Pidgeon English'. This is spoken widely in Ghana and you'll also find it in Nigeria.  
Cultural Nuances
Anytime you travel to a new country, there are a few things you need to know.  Ghana isn't much different. So here are some important things to note for your stay in Ghana.
Akwaaba – This means 'Welcome' in the Akan language.  It's commonly used across Ghana as a welcome greeting.  As a visitor, you will often hear people say this to you when you visit places for the first time.  
Thank You – Thank You in the Akan language is 'Medaase'. This is one of Ghana's most common words used to show appreciation. 
The Use of Left Hand – In Ghanaian Culture, giving and receiving items is done only with the right hand.  For example is you are making a purchase, you are expected to hand the money using your right hand to the individual.  When using your left, you will hear an apology. "Sorry for left," is commonly said when someone hands you something with a left hand. 
The reason is that culturally it's believed the left hand is unclean since it's supposed to be used to clean up after visiting 'nature's call'.  So using the left is considered disrespectful by many.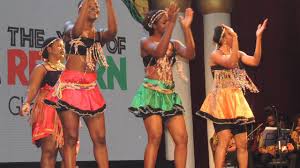 Please – The word "please" is used quite often in Ghana.  It may come across as over-gratification when you hear it so often, but in Ghana it's considered respectful to use 'please' in many scenarios.  It's often, "Yes, please" or "No, please" when answering questions.  
Occasionally it's used in conversation when addressing someone to show a sign of respect. 
These are just a few things you'll need in preparation for your trip to Accra, Ghana.  Pay attention to cultural cues and if you're not sure, don't be afraid to ask. Ghanaians are quite friendly and open to conversation with travellers.  Enjoy your stay!