About 'Beyond The Return'
Beyond the Return" is a follow-up to the successful "Year Of Return" #YearOfReturn, Ghana 2019' campaign which commemorated the 400th Anniversary of the arrival of the first recorded enslaved Africans in Jamestown Virginia in 1619. The landmark campaign also celebrated the resilience of the African over the past 400 years and welcomed all people of African origin to return to Africa especially Ghana.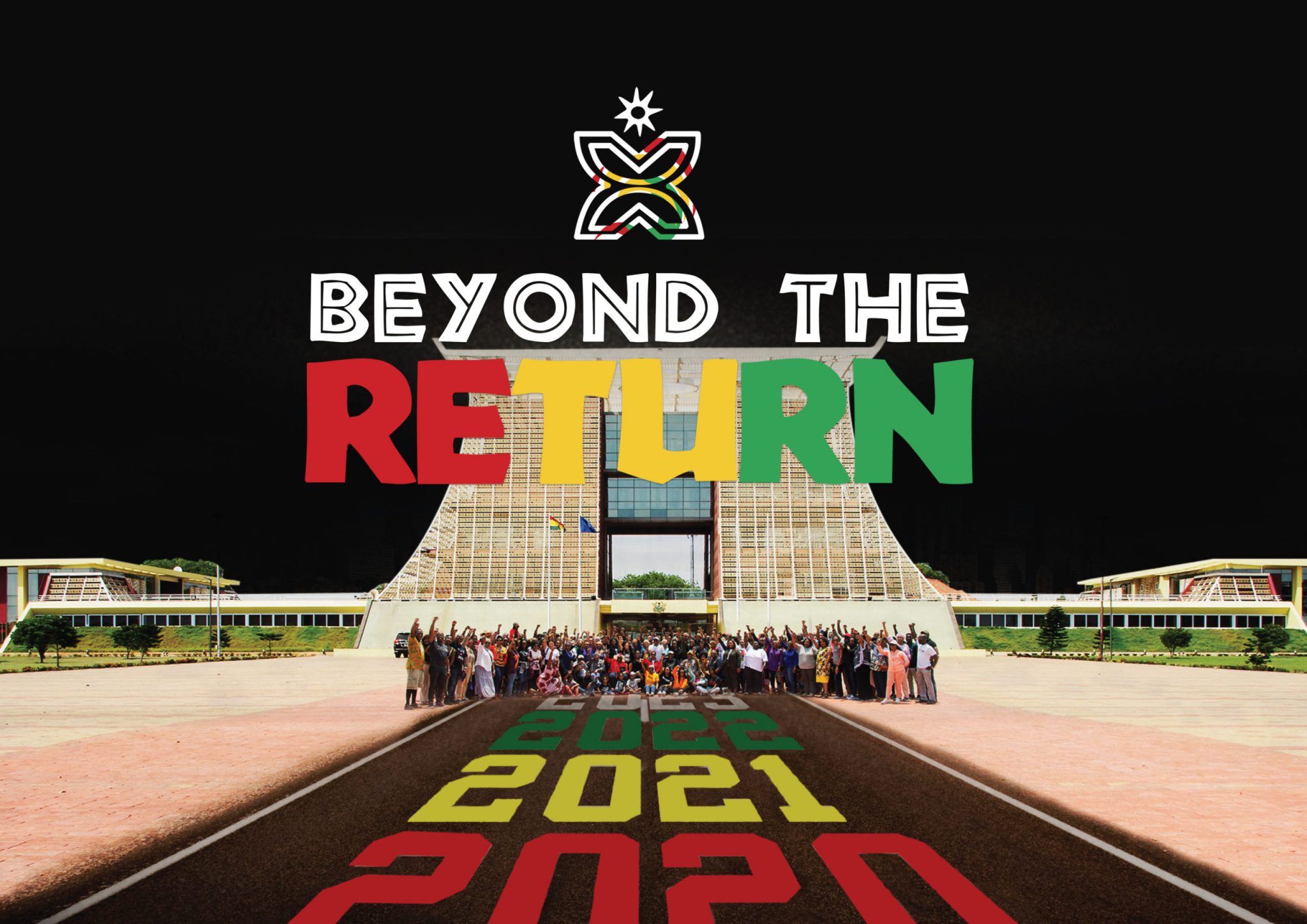 Beyond the Return – is a 10-year project under the theme, "A decade of African Renaissance – 2020-2030" and will be built on 7 pillars.
It will provide a platform for engagements among the people of African descent, wherever they may currently be living.
The project and its pillars will be officially unveiled in June 2020.
For more information follow us on social media, @beyondthereturn, @yearofreturn on Facebook, Instagram & Twitter or visit our website www.beyondthereturngh.com.
#BeyondTheReturn #Ghana2020 #YearOfReturn
Upcoming Events
The Beyond The Return campaign is built on 7 pillars, which will be officially unveiled during this event! Tune in to our livestream on the @beyondthereturn and @ghanatourismauthority Facebook Pages and on Youtube @ Visit Ghana
TIME: 4PM GMT (ACCRA)
9AM PDT (LOS ANGELES)
12PM EDT (NEW YORK)
5PM BST (LONDON/LAGOS)
6PM SAT (S. AFRICA)
#StaySafe For Beyond The Return
Year Of Return Highlights