The Bonwire Kente Festival is an annual festival celebrated by the people of Bonwire in the Ashanti Region to mark the invention of kente.
The celebration, which drew a number of people, both residents and non-residents, to the durbar grounds, was on the theme: "Harnessing Kente Heritage, for Sustainable Economic Empowerment."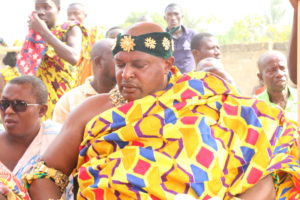 This year's festival was held on the 8th December, 2018 at Bonwire Senior High School. Local and master weavers graced the occasion with varied colourful and brilliantly designed hand-woven Kente fabric.
Speaking at the grand durbar to mark the occasion, Mr. Akwasi Agyeman, CEO of Ghana Tourism Authority and also the chairman of the occasion in his address said that 'Kente' is a brand and symbol of the nation that everybody should be proud of and also make it a point to #Wear Ghana Kente. He further said, Kente is a national identification and has a lot to tell about history, tradition and culture of our nation.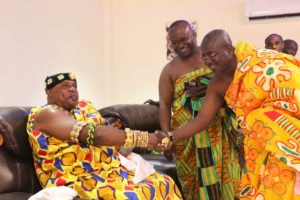 Hon. Kwabena Owusu Adnomi, MP for Ejisu Constituency and Deputy Minister for Roads and Highways also said the industry held enormous promise for the economy- job and wealth creation. He added that it could give impetus to the nation's economic and tourism development. He also promised to help the youth who want to go into apprenticeship.
The formal broadcaster and host of 'The Stand Point' Gifty Anti was awarded for promoting and contributing towards the wearing of Kente. She said that, she will be the unofficial brand ambassador for Kente in the country to promote it.
At the durbar grounds, greetings were exchanged between the chiefs and his subjects; the  activities include cultural display, spoken word and exhibition of Kente.