Written by Ivy Prosper
The anticipation when you land at Kotoka International Airport is like no other.  The feeling that you've arrived home is one way many have described it. Undoubtedly when you walk out of the plane and feel that warm tropical West African sun on your face, you know that 'you've arrived'.  
As you make your way through the airport you're already thinking about everything you plan on doing while you're in Ghana. Remember that being in another country, there are a number of things you have to consider.  It's not going to be similar to being back home. Be patient and willing to adapt to the environment. It will make your visit much more pleasant.  
There are a few key things to note during your stay in Ghana.  When it comes to currency, in Ghana it's the Cedi (pronounced 'see-dee').  There are 100 pesewas to one Cedi (Just as there are 100 pennies to one dollar).  The value of Ghana's currently fluctuates quite frequently, as a result there are some businesses that will operate in U.S. currency.  It's best to check with the bank and forex bureau for the latest exchange rates.
Payment Methods
First, Ghana is primarily a cash and mobile money society.  If you're travelling from countries like Canada, the United States., Britain, and parts of Europe, this isn't something you'll be used to.  Cashless systems are commonplace in other countries, but in Ghana cash still dominates. The other form of payment that is quite common is the use of Mobile Money payment systems.  If you're not familiar with Mobile Money, that's the service provided by all the telecom companies for users to be able to send money to others using a virtual wallet attached to their phone number.  It can also be used to make payments at some vendors. You can inquire about registering once you get a local SIM.  
When it comes to the use of Credit and Debit Cards, most hotels and restaurants in areas where tourists frequent usually accept this form of payment.  Some retailers in the shopping malls and plazas will accept card payments also. Visa is most common, with some accepting Mastercard. American Express (AMEX) is rarely accepted in Ghana. 
Transportation
Getting around as a tourist is one of the biggest concerns for travellers when they are in a new country.  You have a few options to move around while you are in Ghana.  
Taxis
In Ghana Taxis are stationed and driving around nearly everywhere you go.  They typically honk their horns in the hopes of getting a passenger. Taxis in Ghana don't have a formal Meter calculating the fare.  Rather it's negotiated. Before you board a taxi, it's important that you negotiate and agree to a fare before the ride begins.  
If you want air conditioning they will often charge you a higher fare because they will say it consumes their fuel, but most don't have the A/C working anyway.  
Uber
Since Uber came to Ghana in 2016, they offer a good alternative to taking the regular taxis. Currently they are only available in Greater Accra and Kumasi.  You don't need to think about giving directions, like you would in a taxi, because of the mapping system used for the app. However, drivers often call passengers immediately after making a request to ask for directions.  This practice should be avoided. As a tourist, you're not likely to know where you are going and it's best to let the driver know you're not familiar and to please follow the map system.  
In African countries, Uber has a Cash option for payment.  Because Ghana and other African countries are largely cash-based societies, many drivers prefer cash payments.  If you look at the app upon opening while you're in Ghana, you will see the option to change your payment to Cash.  This will facilitate your travel with Uber. 
Bolt (formerly Taxify) 
In 2017, Taxify (now Bolt), entered the market.  As one of Europe's popular rideshare services it grew rapidly as a competitor to Uber. 
If you don't have this app already, it's a good idea to download it to use while you're in Ghana.   When Uber is extremely busy, this is a good option. They offer promotional discounts to new accounts and are often less expensive than Uber.   The downside is that they are only available in Accra and slow to respond to customer concerns and reports of issues with the ride or driver.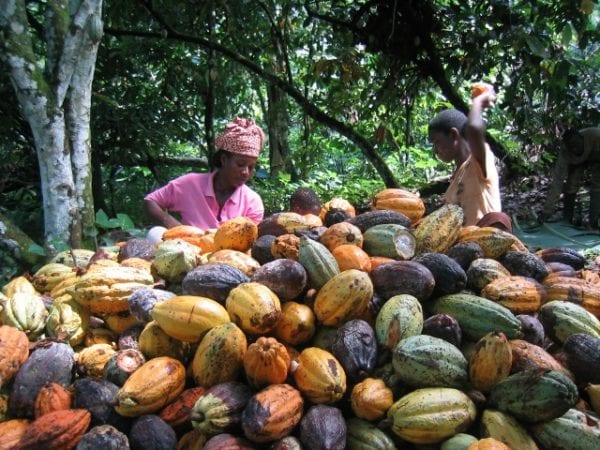 Yango
This is the latest ride sharing service to enter the Ghanaian market.  Newly launched in 2019, the app is so new that there are not as many drivers available as with the other rideshare services.  This could potentially cause a delay when requesting vehicles. They are also only in Greater Accra.
Trotro Vans
Everywhere you look in the streets of Ghana you'll see those 16-passenger vans loading people.  These are called 'trotros'. The most widely used form of public transportation in the country, they are also the least expensive and least comfortable option.  They fill the vehicles to capacity and sometimes over capacity with children sitting on the laps of adults.  
These vehicles have no air conditioning and stop everywhere, even non-designated places, resulting in longer durations of trips. If you join one of these vehicles at a station, remember that they will not depart until the vehicle is full.  This could also cause you delays in travel if it takes a long time to load. 
The mate, is the person who collects the fare and is often seen shouting out the window trying to get passengers for the vehicle.  If you're not familiar with Ghana, this can be the most confusing form of transportation. 
Metro Mass Transit
The Metro Mass transit buses only depart from certain stations and operate Monday – Friday during business hours.  Some stations have Saturday operations too. To board this bus you need to have a Metro Card. It can be purchased and then loaded with money for your fare.  You would tap the card upon boarding the bus and your far is automatically deducted. Visit their website for more info at www.metromasstransit.com.gh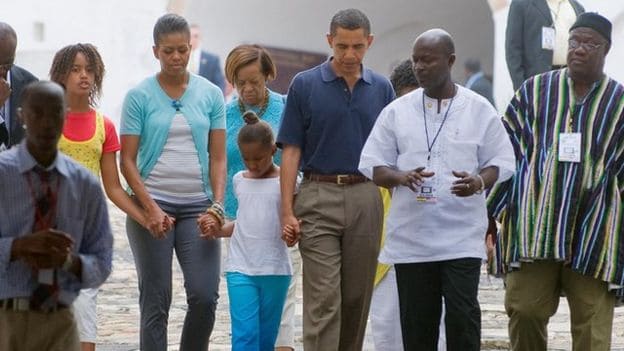 Health Care
Although Ghana has gone through some great developments, there are still challenges in its health care system, especially in public hospitals which are overburdened.  Foreigners often prefer to be treated at private hospitals. There will be a cost associated with it and there tends to be better care than in the public hospitals. Most require a registration fee on your first visit.  There are fees to see the doctor and for every test that may be giving to you. It's a good idea to purchase travel insurance or to check if your existing policy covers you while in Ghana. 
Malaria is common in Sub-Saharan Africa.  Most travellers decide to take anti-malaria medications before arrival aimed at protecting your from contracting the illness.  However, if you find yourself feeling sick, pay attention to your symptoms. Often times when an individual has flu-like symptoms it's assumed you have Malaria.  There are over-the-counter treatments available at every pharmacy, but it's advisable that you get tested before starting a dosage of medication. All pharmacies have tests for Malaria, however note that they are not as accurate as getting tested at the hospital. 
Safety
Image courtesy 197travelstamps.com
Because of mainstream media's portrayal of African countries, sometimes safety is a concern for travellers when they come to Ghana.  You'll be pleased to know that Ghana is one of the safest countries in Africa. It's been listed on many tour sites as being within the top 10 safest countries in Africa. 
Ghana experiences the same types of crimes that many high travelled nations do. Pick-pockets and petty theft can occur, so it's important to keep an eye on your valuables; especially electronic devices like mobile phones, laptops and cameras.
Due to some reported incidents with ride-share services, take precautions by confirming that the driver of your car matches the profile in the app.  The same goes for the make, model and plate number of the vehicle. Should you experience things not matching, don't board the car and report it immediately to Uber/Bolt/Yango.       
These tips should help you while you're enjoying your time in Ghana.  It's a beautiful country with so much to explore and wonderful people who are willing to guide you as you navigate your way around.